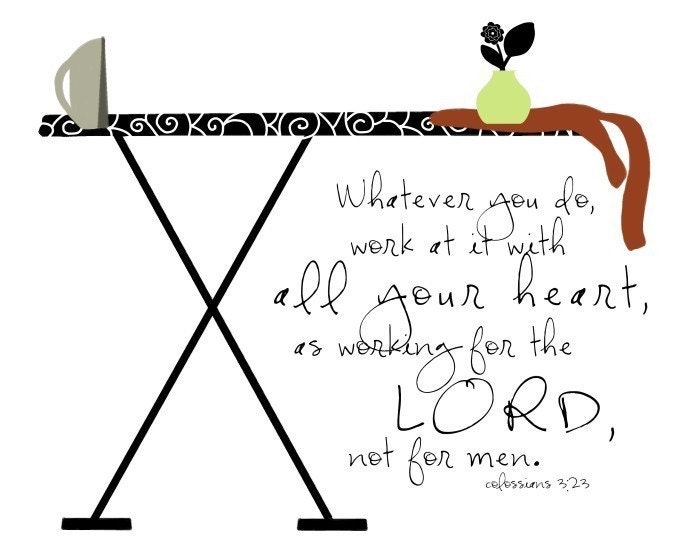 print credit:
emrick123
//
for the laundry room
Chad woke me up at five a.m. this morning with some kisses and a hug. I returned the kisses and hugs with a "drive safe and i love you". He's traveling up to (I actually have no idea what direction it is) a river with his cousin and canoeing 66 miles in two days. Yeah, that's my ambitious husband for you.
I on the other hand, will be having one of those weekends. A weekend all to myself that I welcome with loving and open arms -- it's a precious gift that I don't want to scare away.
(past all-alone weekend posts are here and here.)
bread baking. shirt ironing. paper organizing. farmer's market. garage sales. thrift sales. corn husking + freezing. mad men. exercising. toenail painting. bubble bath. vacuuming. flower arranging. reading. bathtub scrubbing. blog reading. blog writing. cardigan washing. hair curling. crafting. movie watching.
cheers to the long weekend. whatever you're doing and whoever you're with. :)
p.s. While I was putting the credit for the above print in, I was reminded of the post about crediting that my pal, Bethany wrote today.